Where there is love, there is hope.
Through a gift to the McGuire Memorial Foundation, you can enrich the lives of the children and adults that we serve.
Join us at the beautiful LeMont Restaurant on Sunday, November 19th for our annual "Evening of Gratitude." Aside from the best view in the … MORE > "Friendsgiving"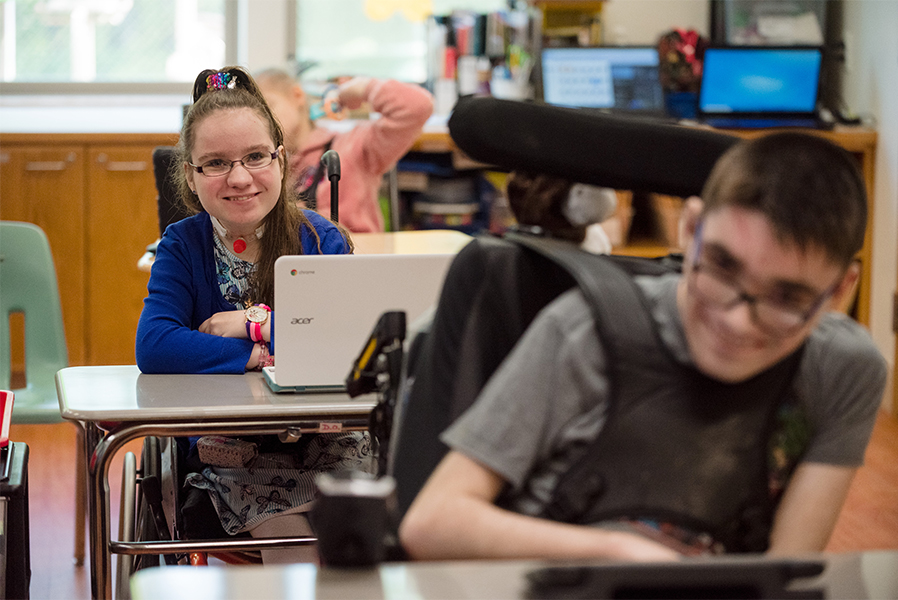 About the Foundation
The principal goal of the McGuire Memorial Foundation is to provide present and future charitable resources for McGuire Memorial. This enables the organization to continue to meet its mission of providing comprehensive services to people with mental and physical disabilities, which may include medical conditions, and offering peace of mind to their families and caregivers. Charitable funds have provided resources for expansion and enhancements to the facility and are used to create, continue, expand, and improve new and exciting programs, services, and equipment. Such improvements allow us to make the lives of those we care for that much more remarkable.
Support our Mission
The McGuire Memorial Foundation exists to support the comprehensive services provided to those in the care of McGuire Memorial through enrichment, education, and advocacy, as well as peace of mind for the families and caregivers. Help us move our mission forward with a gift today.