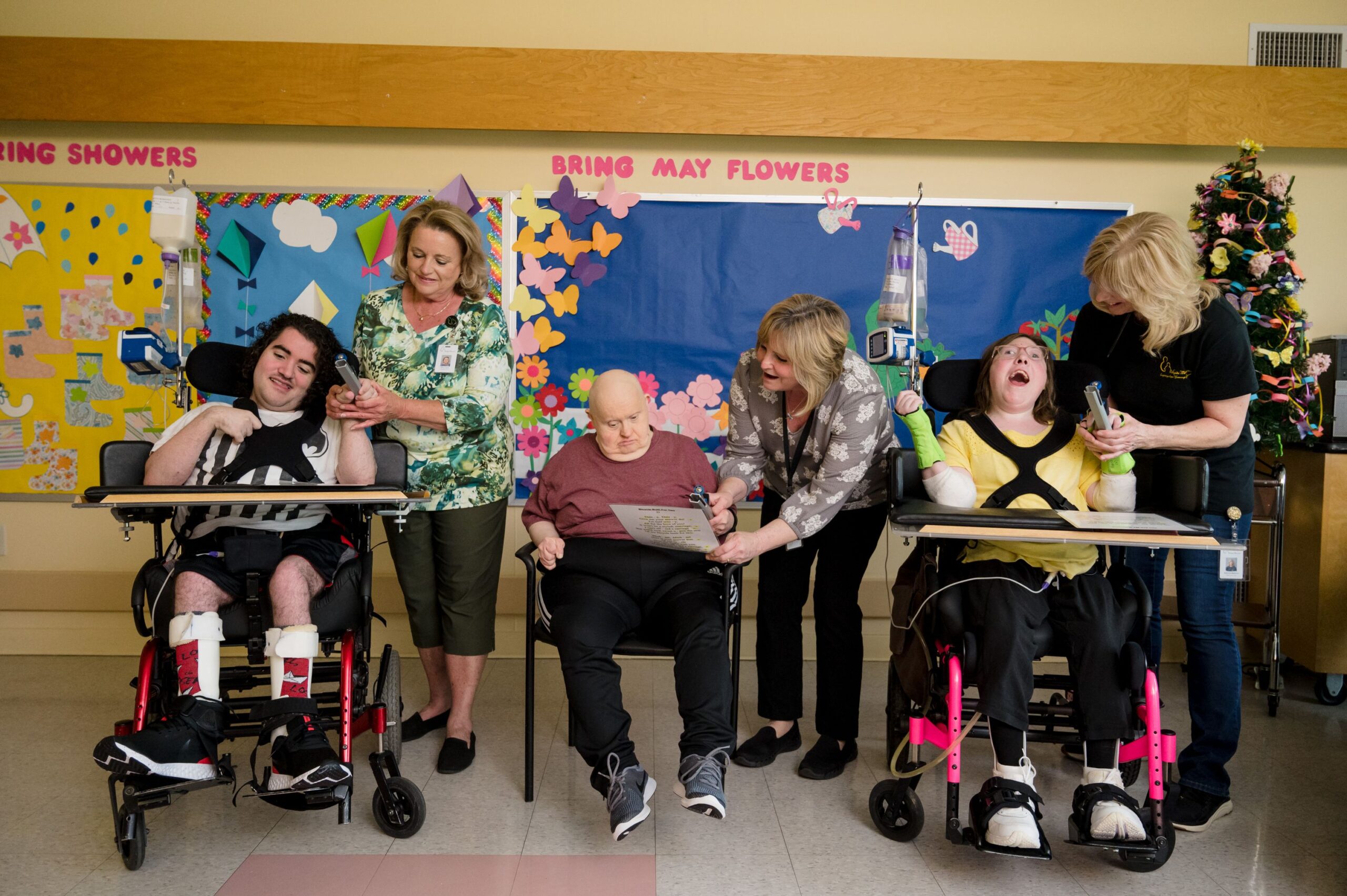 Residential Services
There is living. And there is living life to the fullest. It's providing opportunities for the latter that we are known for at McGuire Memorial. Our residential services offer private home-like environments specially designed to meet the medical, therapeutic, educational, recreational, and spiritual needs of those we serve.
An established leader in the field, McGuire Memorial has provided residential services since 1963 for individuals with complex, multiple disabilities. In each of our residential programs, caring environments enhance each person's opportunities for growth, relationships, and participation in family and community life. For residents with either greater needs or more independent abilities, we have two specialized living options: Our Intermediate Care Facility and our Community Homes.
Our Intermediate Care Facility for Individuals with Intellectual Disabilities (ICF/ID) is located at McGuire Memorial's main campus. Individuals of all ages with profound, complex disabilities receive an active treatment program consisting of 24-hour nursing care, medical care, educational, and recreational services.
Our Community Homes enable individuals to live in residential homes supervised by highly trained staff members who provide 24-hour-a-day medical, physical, and behavioral services as necessary.