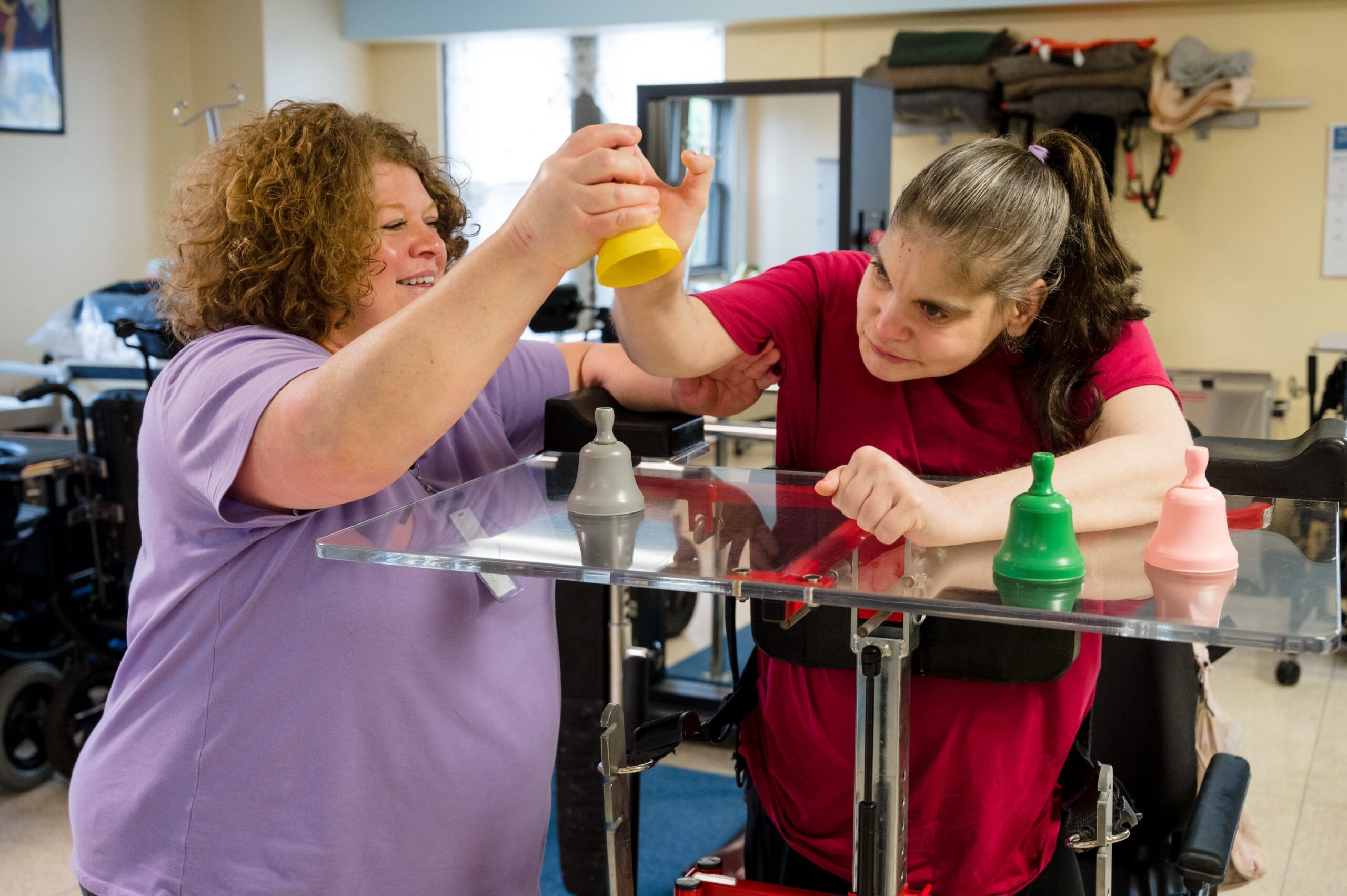 Life Enrichment Adult Program (LEAP)
LEAP Overview
Connecting with others is an integral part of living life to the fullest. That's the basis of McGuire Memorial's Life Enrichment Adult Program (LEAP).
Through LEAP's range of services, adults with profound disabilities find opportunities to experience life-enriching experiences that would otherwise be out of reach. They participate in on-site activities as part of small and large groups, in the nature program held in an on-campus greenhouse, and in community outreach programs both on and off site that keep them connected to and involved in the community.
Our LEAP facility is located at 110 Ada Drive in Ellwood City PA. We provide services year-round Monday through Friday from 9:00 AM to 3:00 PM.
Life Enrichment Opportunities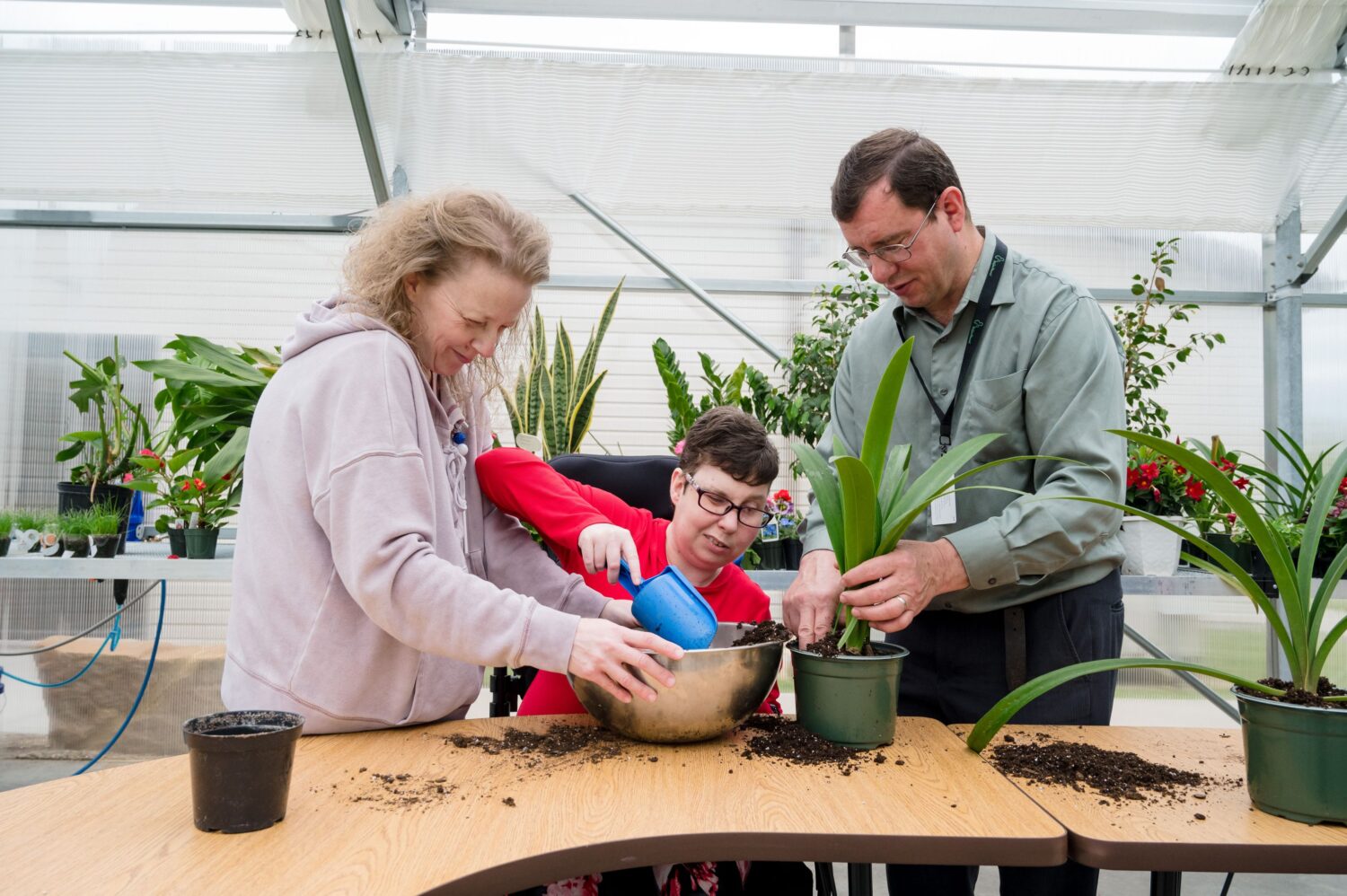 Our LEAP Program Specialists develop an Individual Support Plan for each participant, which is put into action by the Program Instructors. These plans not only take into account the abilities of each individual, but also their ages, lifestyles, and even their personalities. Meeting the goals of such plans is only the beginning of what these exceptional individuals accomplish throughout the course of the program.
Some of the on-site activities include: seasonal and holiday activities; bell choir; spa-days; race-car derbies; dancing contests; and comedy clubs. It is truly amazing to experience what these adults, who often have profound complex developmental and physical disabilities, can achieve.
McGuire Memorial has a wonderful nature program which is delivered through our onsite greenhouse. The individuals take part in a variety of nature activities and take pride in their work as they plant and care for trees, flowers, and vegetables. The greenhouse program provides a very enriching sensory experience.
Just as in all of our programs, we weave spirituality into all that we do, ensuring that we are meeting the physical, emotional, and spiritual needs of all those that we serve.
Community Participation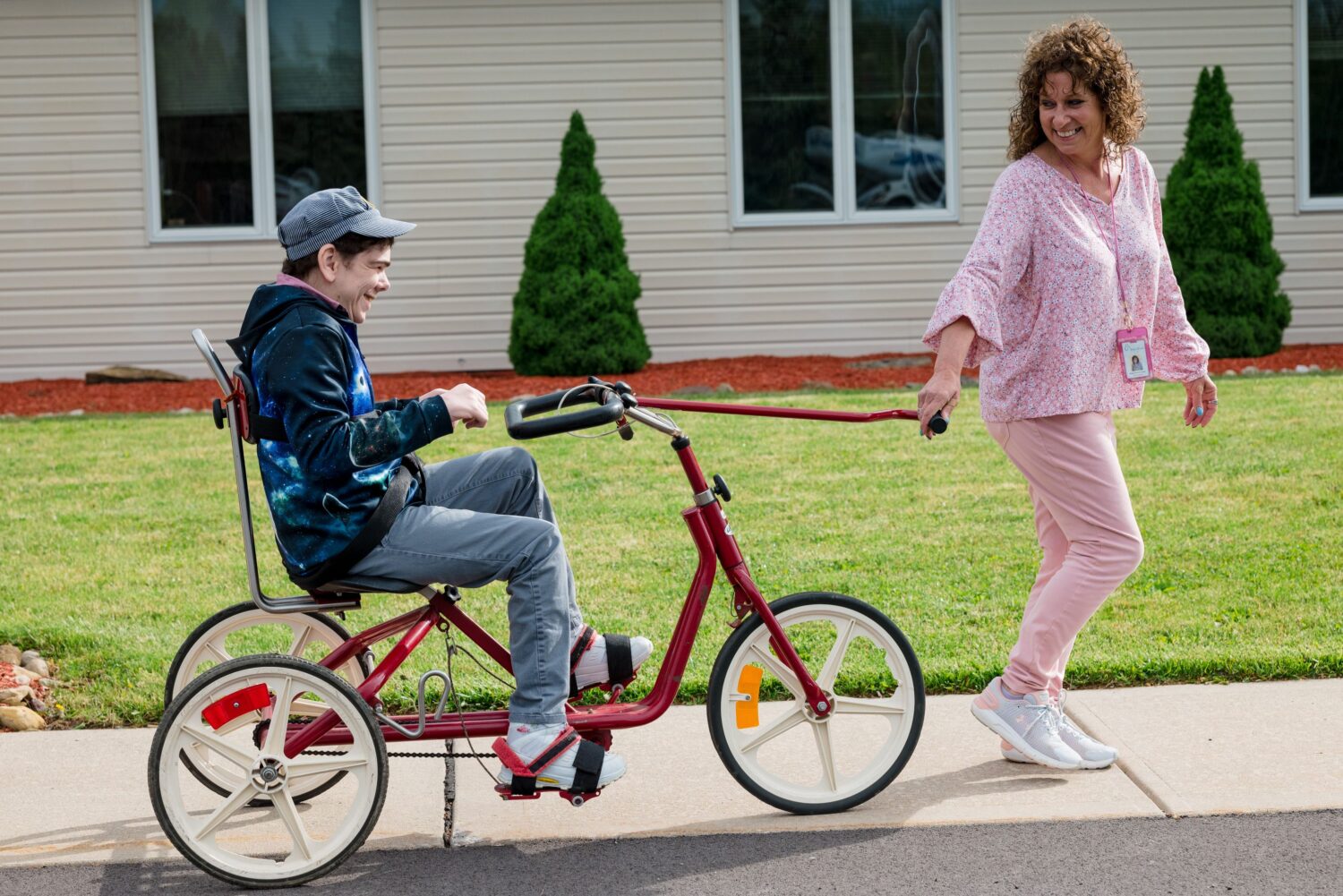 Being involved in community life creates opportunities for new experiences and interests, the potential to develop friendships, and the ability to make a contribution to the community. Through LEAP, we offer opportunities to participate in community and volunteer activities that are consistent with the individual's preferences, choices, and interests. This includes community service, daily trips to restaurants, shopping centers, recreation facilities, fitness centers, museums, parks, and so much more.
Members of each program-room also identify at least one community outreach effort in which they participate throughout the year. We feel it is of great importance that our individuals have the opportunity to give back, effectively putting our mission, vision, and values into action.
Enriching is the perfect description for this program. To witness the expressions on our individuals' faces when we have large gatherings, dances, trivia games or relay races; to sharing the personal parts of our life such as birthdays or family adventures; we quickly realize that we are not working for our individuals but we are working with them. They are our co-workers and friends. They lift our spirits and help us to remember to take time to smile and enjoy each day and not take things for granted.
LEAP Program Specialist