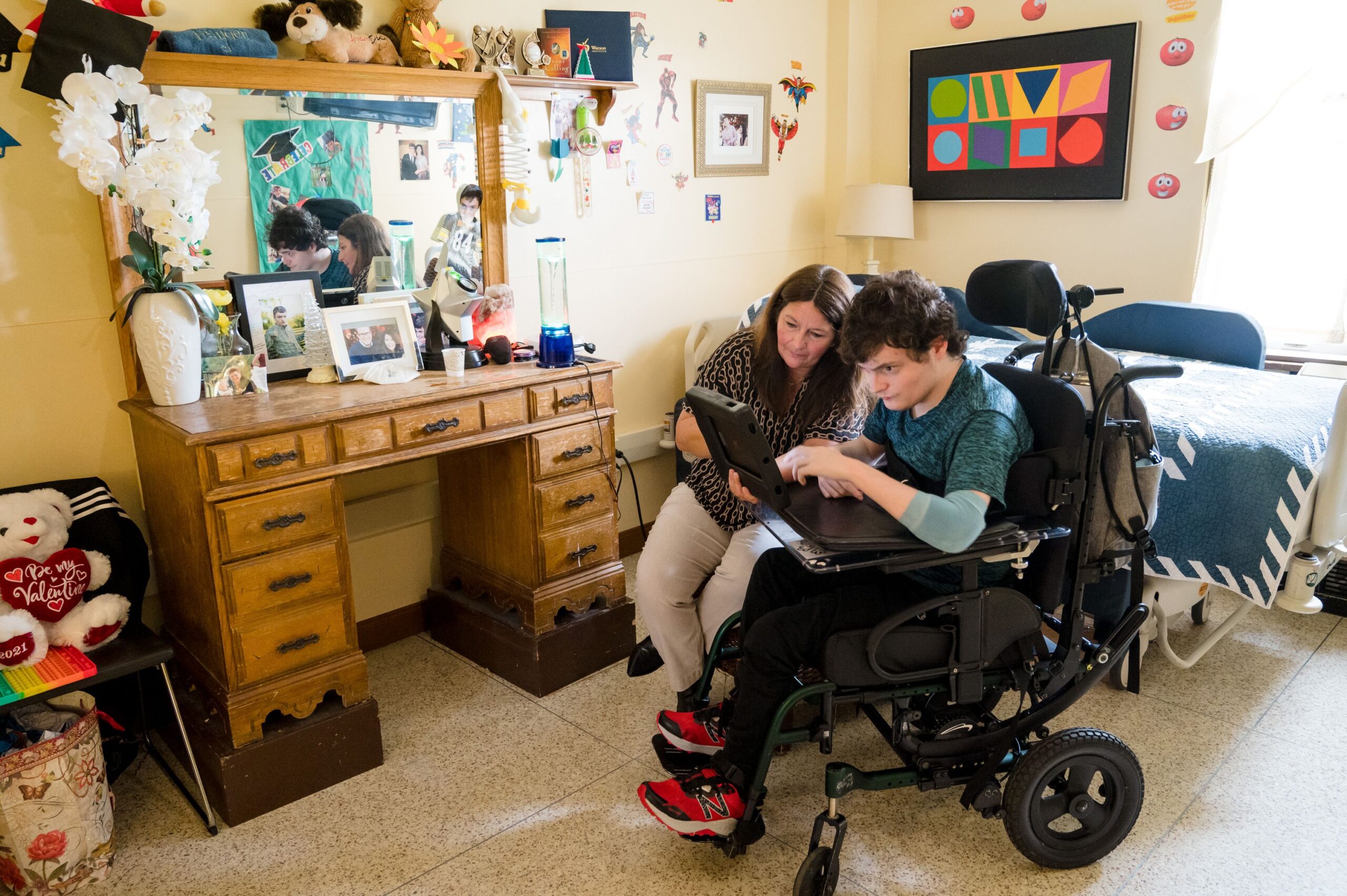 Intermediate Care Facility
McGuire Memorial's main campus, located in New Brighton, Pennsylvania, is home to our Intermediate Care Facility for Individuals with Intellectual Disabilities (ICF/ID). McGuire Memorial has provided unique programs for the care of those with profound disabilities since 1963.
Our Care Team
A team of interdisciplinary professionals assess each individual's needs and creates an customized care plan. We provide round-the-clock nursing care with on-staff RNs and LPNs as well as 24-hours-a-day physician availability. In addition, respiratory therapists, qualified intellectual disability professionals, physical and occupational therapists, and support staff provide 24/7 care for residents – all while keeping them engaged and immersed within their community. Dieticians and direct support professionals round out the comprehensive care plan that supports each McGuire resident.
Living A Full Life
While residents of the ICF/ID may require complex medical treatment, McGuire Memorial is not a nursing home. It is not a hospital. It is a place where individuals live full and active lives. It is their home.
Each person participates fully in his or her own daily schedule. Residents enjoy a normal rhythm of life, from gathering in the dining room, to attending school or adult enrichment classes, to therapy, to evening recreation, or to community special events and outings.
Children and young adults from pre-school to age 21 attend The School at McGuire Memorial, an approved private school (APS), located on the McGuire Memorial main campus in New Brighton. Adults participate in enrichment activities as part of McGuire's Life Enrichment Adult Program (LEAP), also at the main campus.
As part of both programs, individuals enjoy recreational aquatics, adapted to their needs, in McGuire's state-of-the-art pool on campus, as well as greenhouse experiences in its 1,800-square foot greenhouse.
For referral information, admission inquiries, or for any other information, please contact Family Services at (724) 843-3400 extension 1145.
Spirituality Program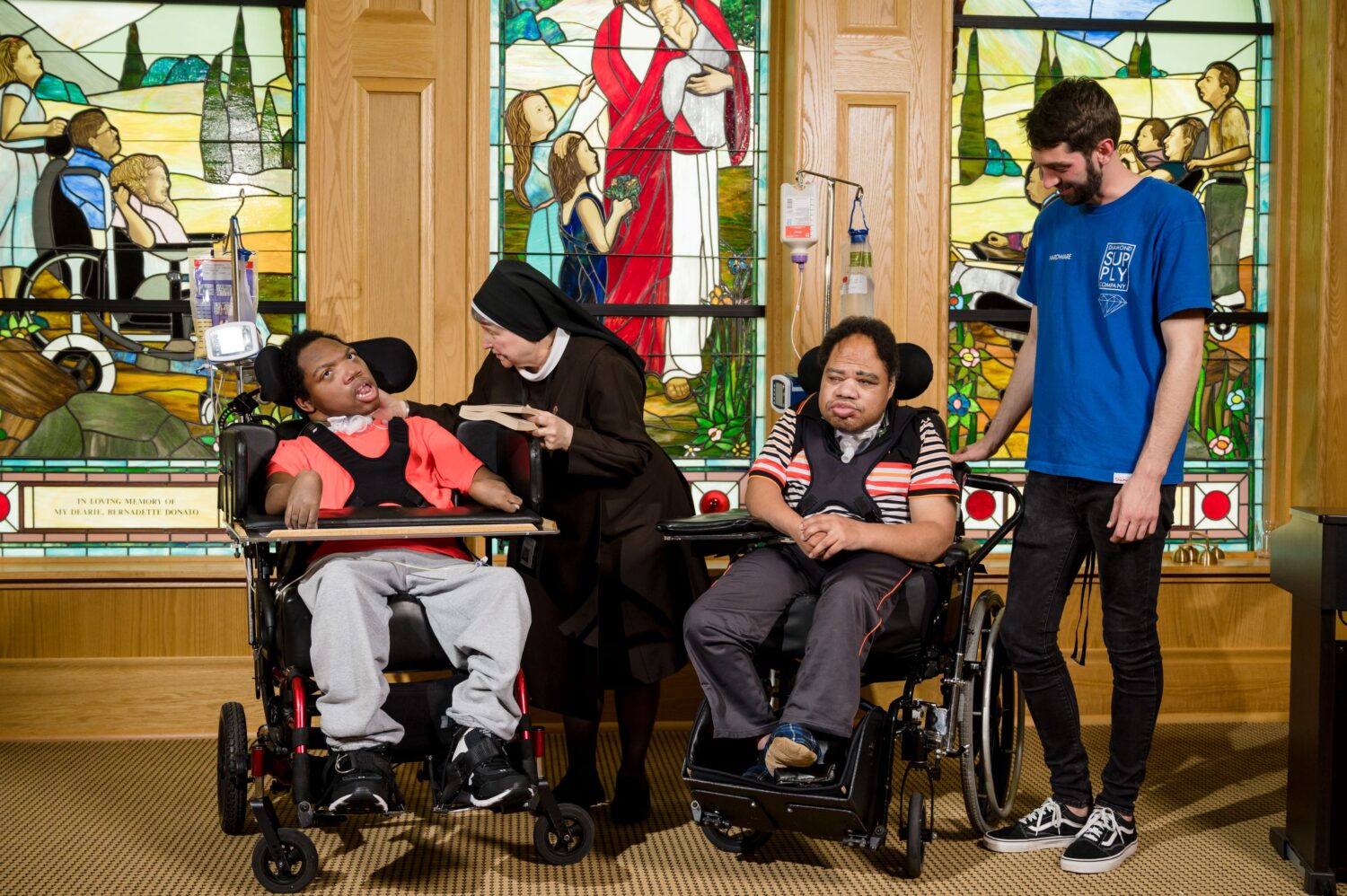 The Spirituality Program at McGuire Memorial is based on the belief that like everyone else, individuals with disabilities not only have physical, social, and emotional needs, but that they also have a spiritual need – the need to experience the presence and love of God.
Residents experience living within a Christian community, developing Christian relationships, and taking part in community prayer experiences that use ritual and multi-sensory symbols in order to awaken and evoke an experience of the sacred – an intuitive knowledge of God.
The relationships established within the McGuire Memorial Christian Community help the individuals to: realize that they are loved; feel a sense of inclusion; and know God's love.
The Director of Pastoral Care, Capuchin-Franciscan Father Michael Greb, coordinates liturgies and offers spiritual direction and pastoral care to staff and residents at McGuire Memorial.
Catholic residents are given the opportunity to receive and celebrate the sacraments of the Church. Mass is celebrated daily. Joining them at the daily celebration of Mass are Felician Sisters and staff who minister at McGuire Memorial assisted by volunteers from the neighboring Our Lady of the Valley Parish.
For individuals of other faiths such as those of the Baptist, Lutheran, Methodist, and Episcopal Churches, pastors provide religious services and experiences, and provide parish companions for services in their respective churches.
Saint Francis Nature Trail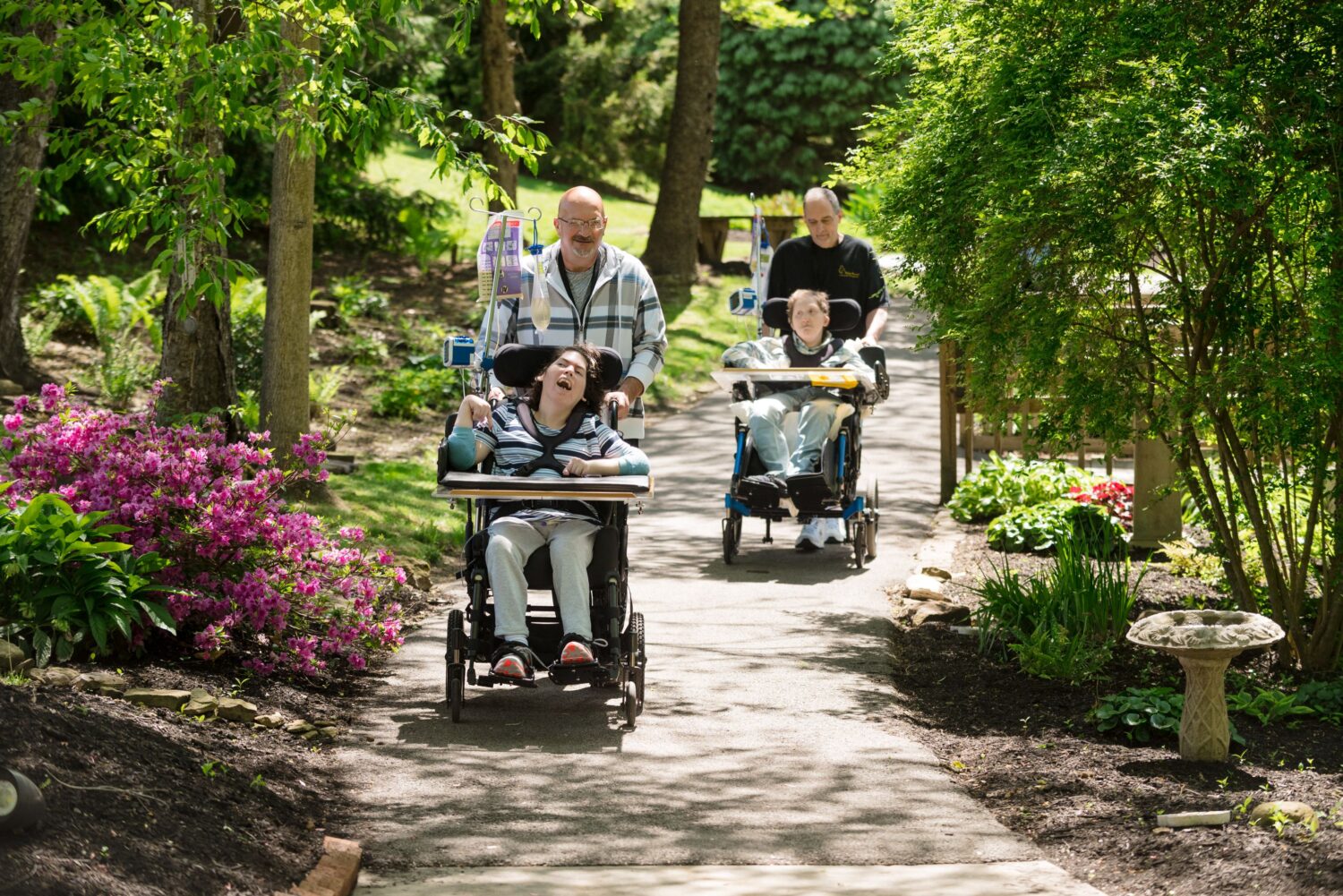 On the Saint Francis Nature Trail, the scent of pine, the sight of wildflowers, or the beauty of a fall foliage display are among the new, delightful sensory experiences to be enjoyed by adults and children served at McGuire Memorial.
Nestled directly behind McGuire Memorial's main campus, the Saint Francis Nature Trail winds its way through a landscaped, wooded, preserve. It features a pine grove, wildflowers, bird feeders, and an array of plants and trees indigenous to western Pennsylvania. Two large decks give quiet access to the beauty and serenity of the trail and its surroundings.
It is not only a living classroom where those at McGuire learn about and experience nature, but it's also a wonderful venue where McGuire families can spend time with their loved ones, enjoying the spectacular beauty of our surroundings.
Capuchin Franciscan Father William Gillum.