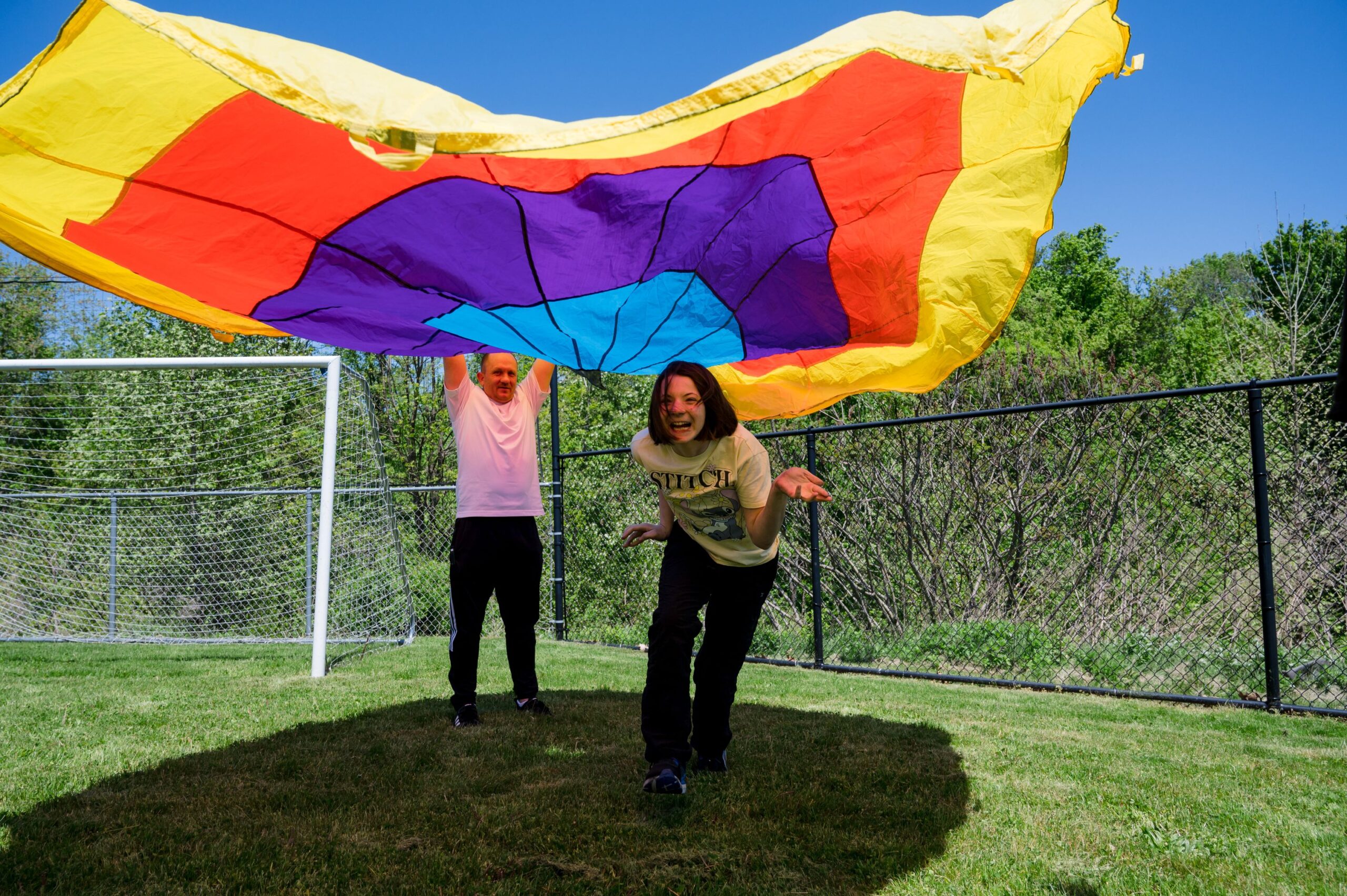 Parents
Parents are an integral part of the team at The School at McGuire Memorial. Your input and active participation in the IEP process is both appreciated and expected. Our team of expert administrators, teachers, and therapists stand ready to support your family in your child's educational journey. Key to this collaborative process is communication and trust. A variety of communication efforts are used daily, weekly, monthly, and annually to keep you informed and up-to-date with both specific information regarding your child and general information about the school.
Communication strategies currently in place include:
Teachers utilize daily detail sheets to keep you informed of activities/classes/meals/bathroom and general information.
Parents are encouraged to share information about home activities with classroom staff by completing a daily parent communication sheet.
Surveys are frequently sent to families to determine general trends and preferences or to gather specific information.
Emails from administrators and secretaries will keep you informed of important events or information.
The OnSolve One Call mass notification system is used to convey immediate information of importance such as school cancellations or delays.
Messages about upcoming events, early dismissals, non-school days, etc. are posted by our secretary to the Parent Portal in QuickSchools
Parents can send messages to teachers through the QuickSchools Parent Portal
Public documents like the school calendar, lunch menu and Health and Safety Plan are posted on the school website.
The Parent Handbook is provided annually to families to convey details about school policies and procedures.
You are a valued member of our team. We are honored that you have trusted us with the education of your child and look forward to working with you.
For more information as well as expectations, view our Parent Handbook.