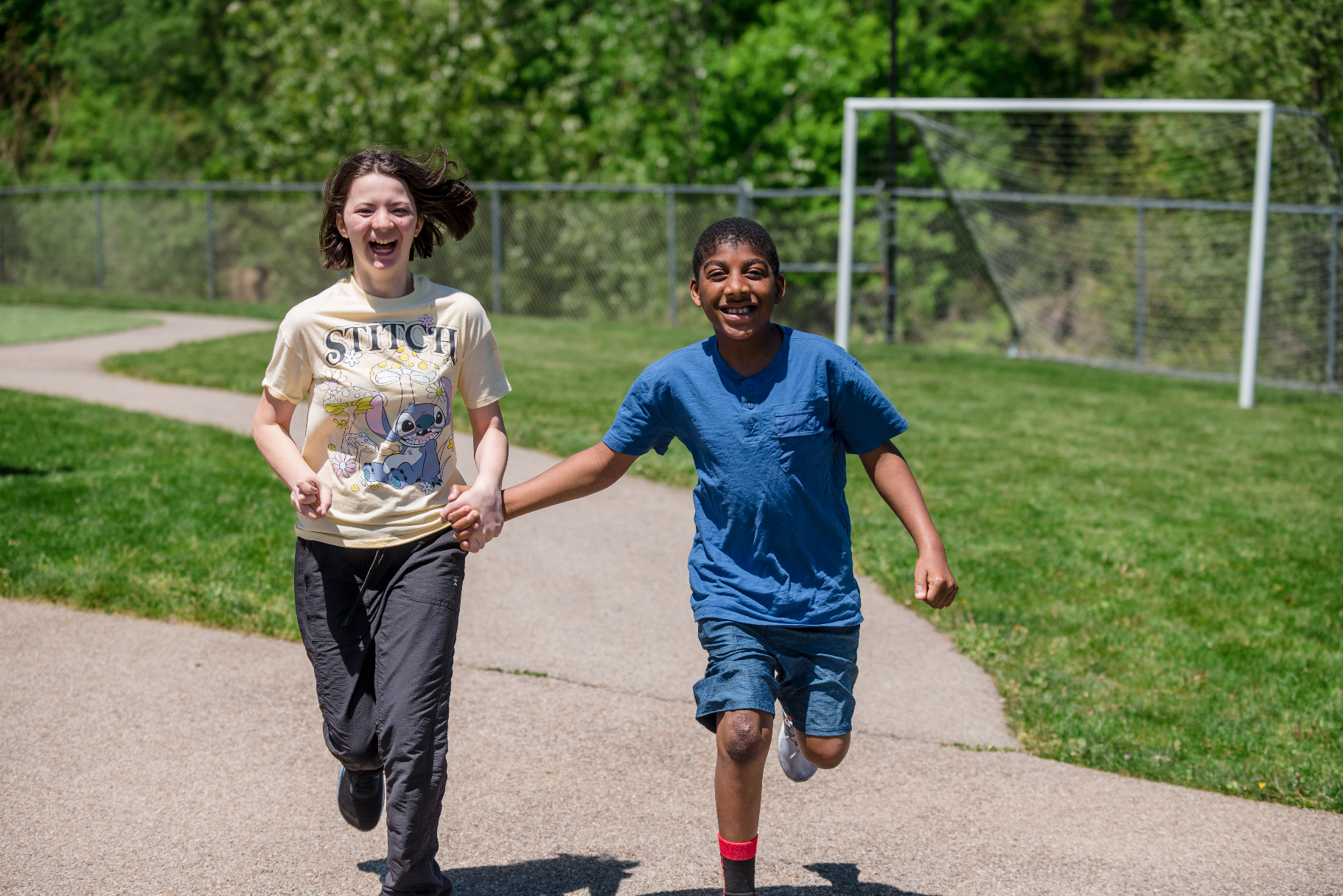 Triad
Many of the students served by The School at McGuire Memorial exhibit challenging behaviors including aggression, self-injurious behaviors and property destruction. Our goal as educators is to help our students become self-directed and independent individuals. Therefore, we choose to use as few prompts as possible when working with our students.
We view the use of restraints as encouraging prompt dependency and as being the most restrictive, invasive, and aggressive technique that can be employed in response to a student's behavior. Restraining is counterintuitive to promoting self-direction and independence. Therefore, physical restraints are not an option for addressing behavioral crises in our school. Instead, we have developed a restraint free program using ABA strategies to both increase prosocial behaviors and address episodes of behavioral dyscontrol.
The roots of this program began in 2008 when Dr. Kim Lieb recognized the limitations of commercial crisis interventions plans. While all such plans had a process for de-escalating behaviors, none were restraint-free and none were developed specifically for the nonverbal, low-functioning students with autism served by our school.
Dr. Lieb identified both the need to minimize episodes by removing reinforcement from aggression, self-injurious behaviors and property destruction and the need for a structured staff training program to ensure consistent implementation of techniques while protecting students, staff, and the environment.
As the school became more heavily invested in the use of Applied Behavior Analysis, the restraint-free program was refined and expanded over the years. In 2017 with the assistance of and input from Rebekah Chesko, BCBA and Isaiah Foust, BCaBA, the program was formally named Triad of Behavior Support to emphasize a three prong approach of function-based treatment including the use of antecedent strategies, supportive strategies during the dyscontrol crisis and a return to demands.
All new staff receive initial pre-service training on Triad and returning staff receive annual training at the beginning of each school year to ensure fidelity.