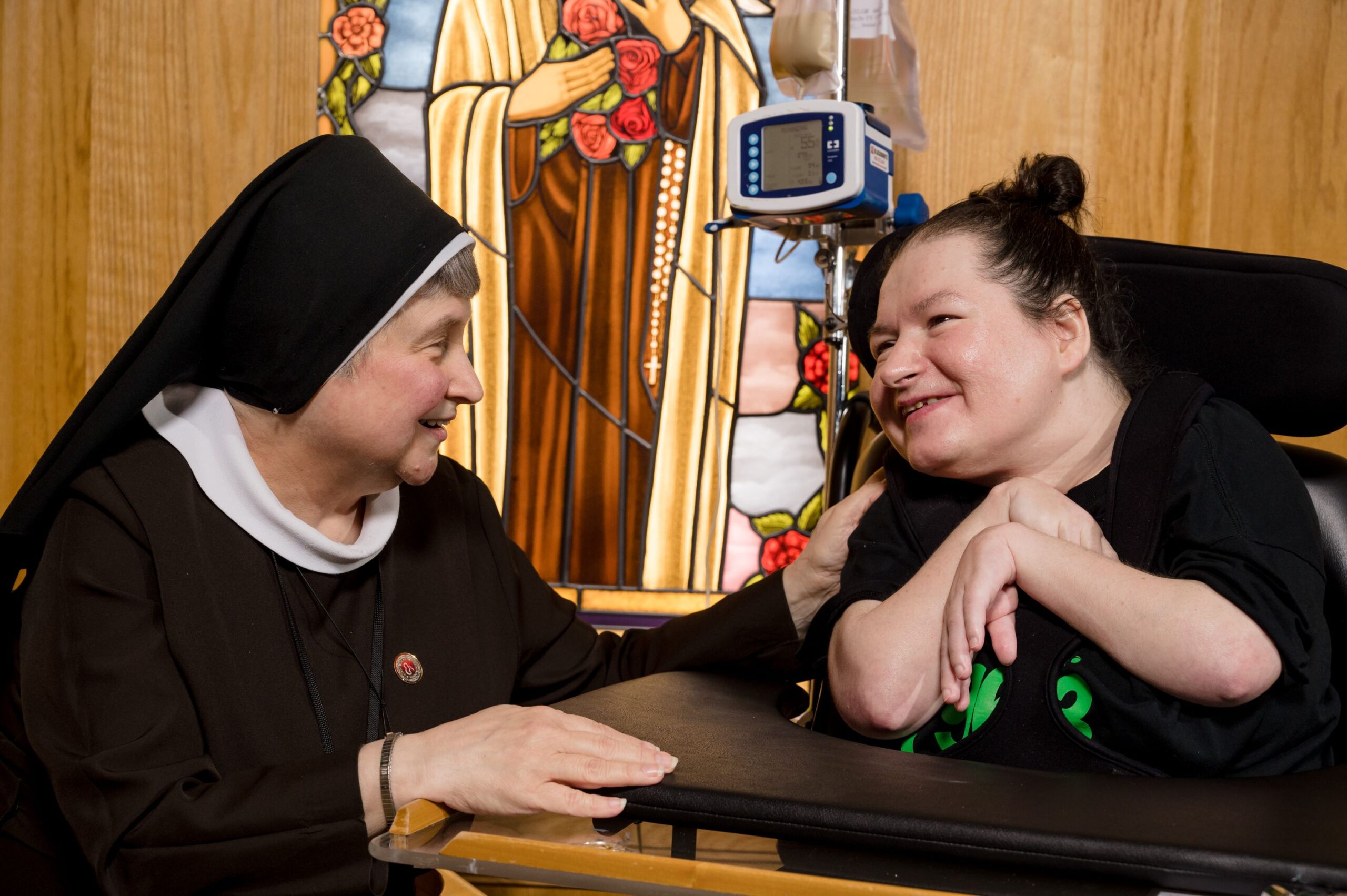 Rooted in Compassion
We weave spirituality into everything that we do, knowing that God has a greater purpose for every human being.
McGuire Memorial is a not-for-profit, non-denominational community grounded in the compassion-based teachings of its Felician founders. McGuire Memorial's main campus, located in the Western Pennsylvania town of New Brighton, Pennsylvania, has served those in need of specialized care since its founding in 1963.
All ministries of the Felician Sisters of North America are guided by five core values, inspired by Saint Francis of Assisi and their foundress, Blessed Mary Angela Truszkowska.
Core Values
In all that we do and to all whom we serve, we affirm the dignity of all life; reach out in compassion, mercy and love to all God's people; stand in solidarity with and in service to the poor, oppressed, and the vulnerable; engender a spirit of environmental stewardship in the care of all God's creation, and strive to alleviate injustice in all its forms as we look to promote the common good. Each of our ministries throughout North America upholds and affirms these five core values—hallmarks of our Franciscan culture and identity:
Respect for human dignity exhibited by a reverence for and commitment to promoting and protecting the dignity of all persons;
Compassion characterized by an empathetic consciousness toward others expressed in caring service;
Transformation characterized by an open heart and mind, leading to continuous improvement of all involved in our ministry;
Solidarity with those in need ensuring that the needs of the poor and vulnerable are met through advocacy and action;
Justice and Peace forging right relationships, recreating a sustainable environment, promoting the common good—all in the pursuit of peace.
Called "Felician" because of their association with a Franciscan Capuchin of the sixteenth century, Saint Felix of Cantalice, the Felicians were founded by Blessed Mary Angela (then called Sophia Truszkauska) in Poland in 1855. While she began her work among the orphaned children in Warsaw, Blessed Mary Angela and her followers quickly adopted the approach still followed today: prayer linked with direct service.