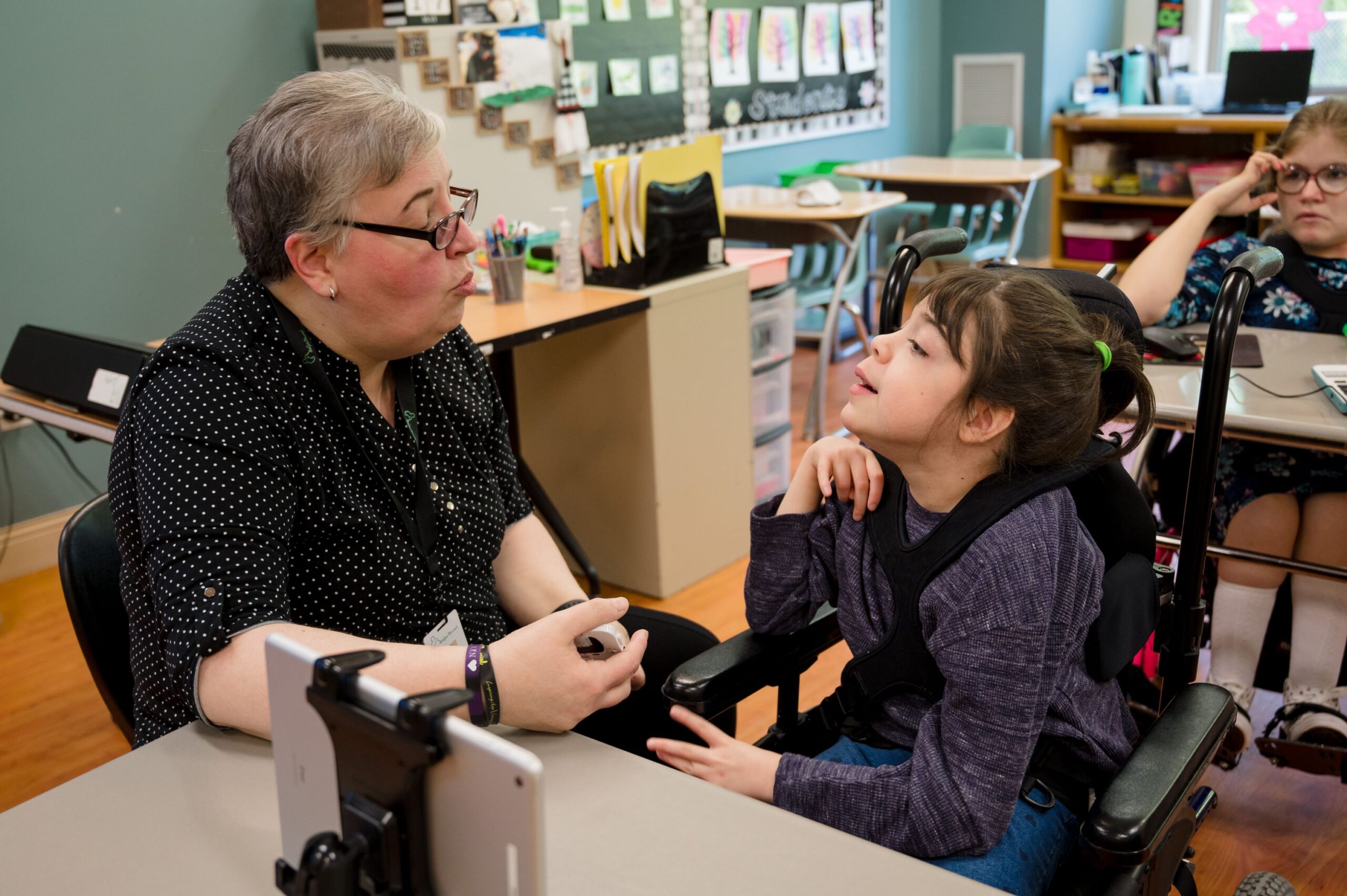 About Us
The School at McGuire Memorial is an Approved Private School in Western Pennsylvania that serves students ages 3-21 with complex learning and support needs, including students with significant behavioral challenges. The students enrolled in The School include children with autism, intellectual disabilities, multiple disabilities, neurologic impairments, complex medical needs and/or challenging behaviors.
Our highly trained staff of The School at McGuire Memorial includes administrators, supervisors, special education teachers, behavior analysts, behavior technicians, para-educators, speech therapists, occupational therapists, physical therapists and nurses. We work collaboratively to provide every student in our care with the opportunity to thrive and move toward life goals.
A developmentally-appropriate curriculum with a wide range of educational materials is available to all students. Through the use of research-based strategies The School at McGuire Memorial emphasizes the acquisition of functional and socially significant skills to increase independence. LEARN MORE
A hallmark of The School at McGuire Memorial is the proprietary restraint-free approach that emphasizes the use of antecedent and reinforcement strategies to minimize challenging behaviors.

Beyond the classroom, we provide the programs and services to help meet every student's individual needs. From physical therapy to behavioral support and so much more. The School at McGuire Memorial seeks to help each student develop and grow.