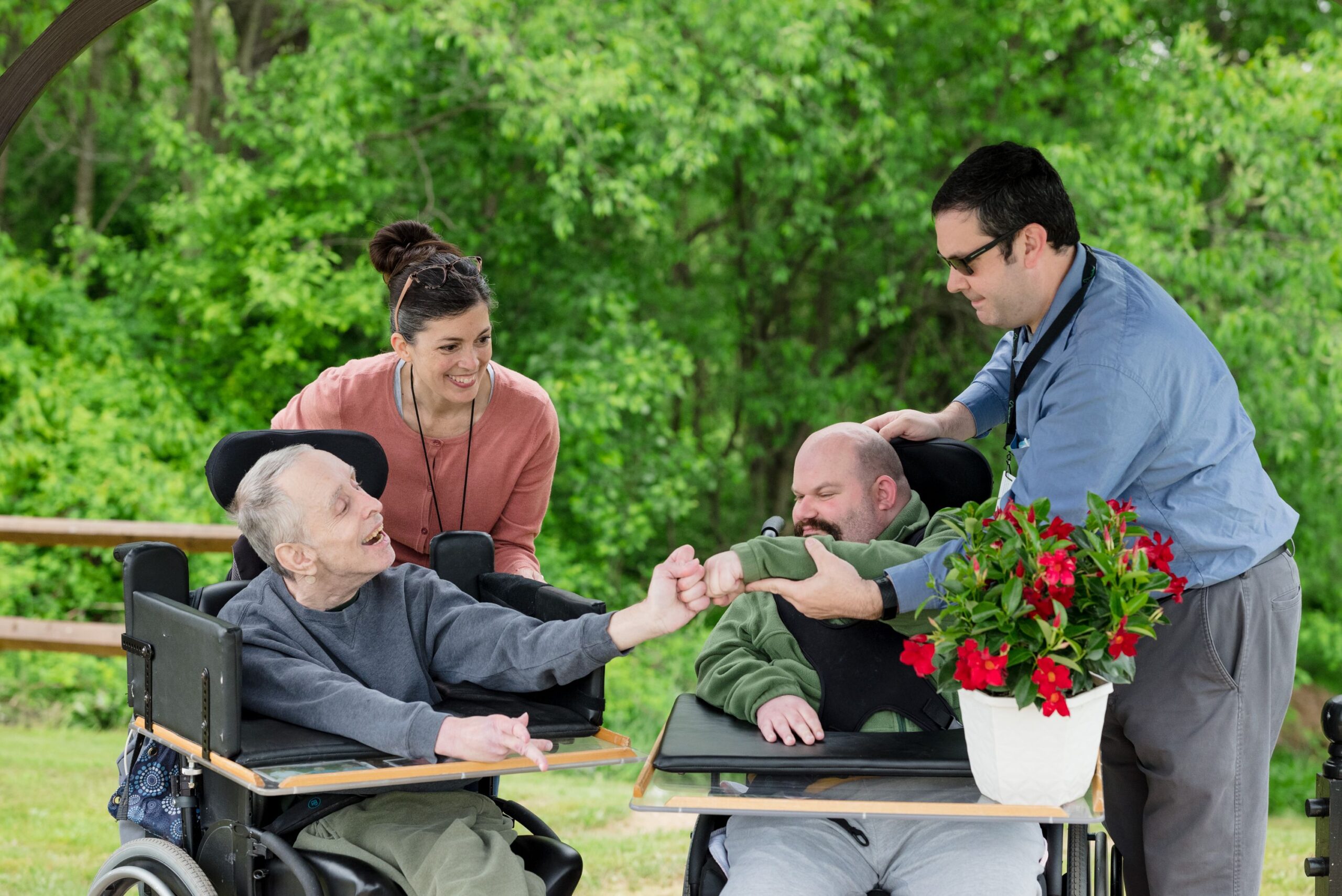 Care. Education. Advocacy.
The magic that happens daily at McGuire Memorial is what fuels us to do more.
McGuire Memorial is an amalgamation of facilities, programs, and ministries, all centered on one very important mission: providing comprehensive, compassionate care to those who need it most.
From our life-changing residential program to our licensed school, from our adult day programs to our satellite community homes, McGuire Memorial fulfills this mission every day through care, education, and advocacy.
Our programs and facilities are backed by The McGuire Memorial Foundation, supporting continual improvements to make the lives of those we care for that much more remarkable.
We champion for those in our care – the brave warriors who push through challenges to create personal victories. At McGuire Memorial, it's not just about caregiving. It's about providing a nurturing environment and creating a family spirit, helping each individual we serve live life to the fullest.