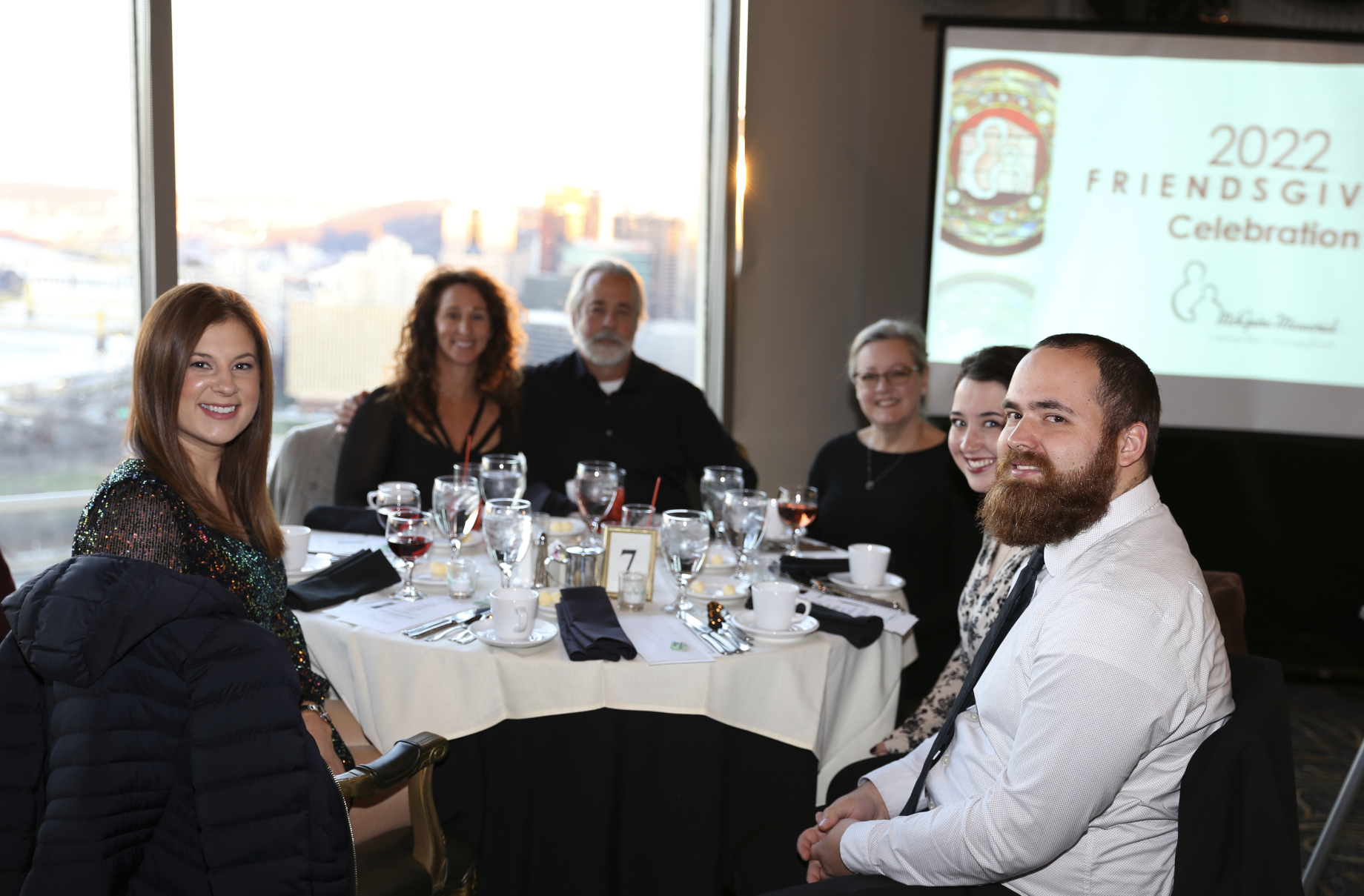 We had such a wonderful time at the LeMont Restaurant on Sunday, November 20th, 2022 during our annual "Evening of Gratitude." Aside from the best view in the city atop Mt. Washington, guests received a delicious four-course meal as we celebrated those who support McGuire Memorial, as well as the start of the holiday season.
As always, we are so grateful to our guests for their generosity in the gifts that they bring to this beautiful event. The gifts gathered will be auctioned at the Special Auction for McGuire Memorial on Saturday, March 4, 2023.
Please stay tuned for details on Friendsgiving 2023! Please contact the Foundation to be added to our mailing list.